Podcast: Play in new window | Download
Subscribe: Amazon Music | RSS | More
This week we get our wands out and DUEL! It's time for Renegade Game's Duel of Wands, a wand combat game based in the Kids on Brooms world, a collaborative RPG where witches and wizards in training at a magical school where anything could happen! Promising theme, sounds like something that could make a popular movie or book series, someone should get on that.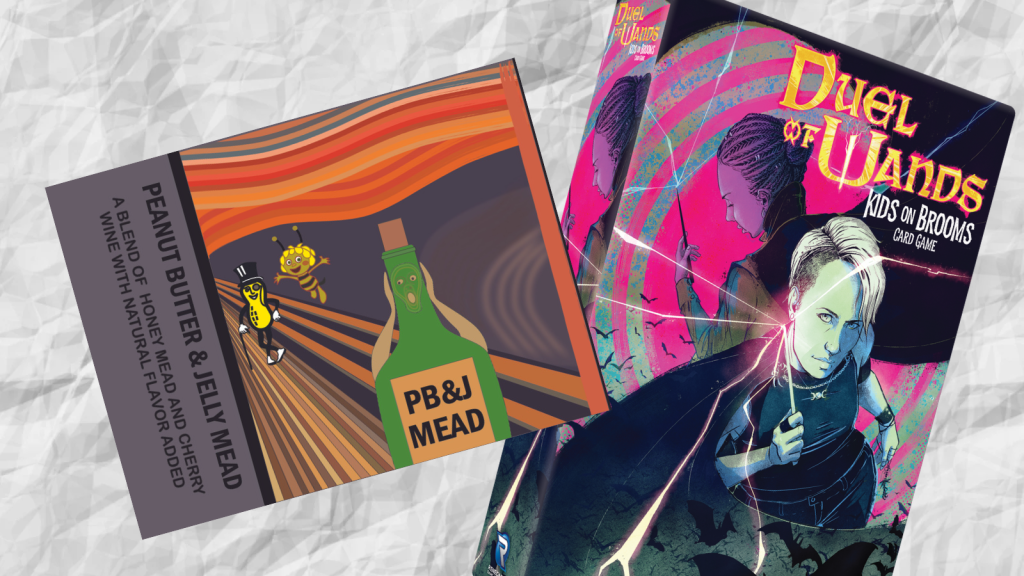 We're also tasting Broken Brix's PB&J Mead, made locally in St. Charles, IL, and also where we buy our brewing equipment for our first batch of Blueberry Mead! If you're looking for gear or advice, this is a great place to go!
We're also going to be at the Midwest Gaming Classic in Milwaukee, Wisconsin this weekend! We'll be touring the dealer hall and demoing games to talk about when we're at the Bonus Stage later that day! (3:30!) We'll do some Q&A about gaming and podcasting, review a game we demoed, teach you how to do a wine tasting and have some goodies to hand out! We hope to see you there!