Podcast: Play in new window | Download
Subscribe: Amazon Music | RSS | More
Welcome to the Ninth World, eight worlds have passed and now it is up to you, the Nano, the Jack and the Glaive, to discover what the previous worlds have left us, both for good and for bad. Based off the Numenera RPG by Lone Shark Games, the Ninth World finds you working to discover mysterious Cyphers, battling creatures, advancing your skills, and attending weddings (?!) while trying to survive in the billion year future of Earth.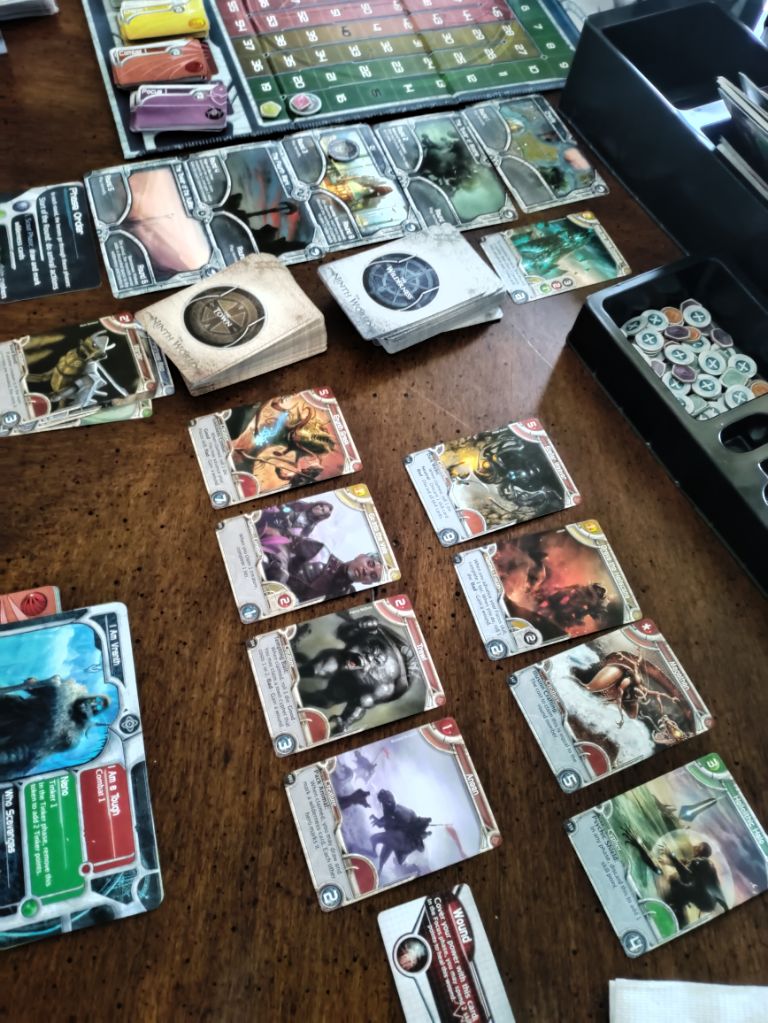 This game, designed by the trifecta of Paul Peterson, Boyan Radakovich, Mike Selinker, pulls from the Euro game scene, there are trackers to watch, phases to run through, tokens to move, and dice to roll. But somehow this cacophony of game mechanics comes together in the end, creating solid PVP, while you keep an eye on your opponents as you move your points along the Valor track to win, and a Co-op PVE version that will have you biting your nails as the difference between the glory of the win and the despair of defeat hangs in a single die roll.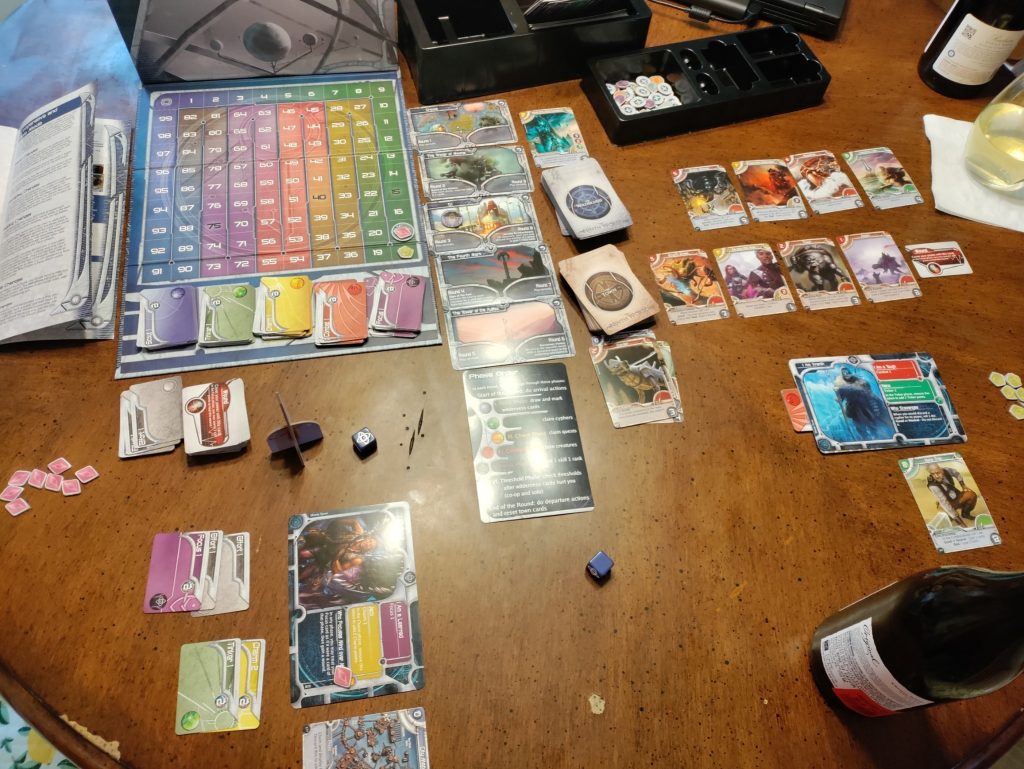 Also, check out the Lone Shark Kickstarter for the new expanded Lords of Vegas!