Podcast: Play in new window | Download
Subscribe: Amazon Music | RSS | More
Hello there married (or in a relationship) gamers! This week we're diving into the fantastical world of the Dragonrealm card/dice game by Gamewright. Join me, Michael, and my wonderful wife Suzy as we gather our adventurers play our enhancements, fight our way through goblins and landslides as we claim our territories in this card and dice game.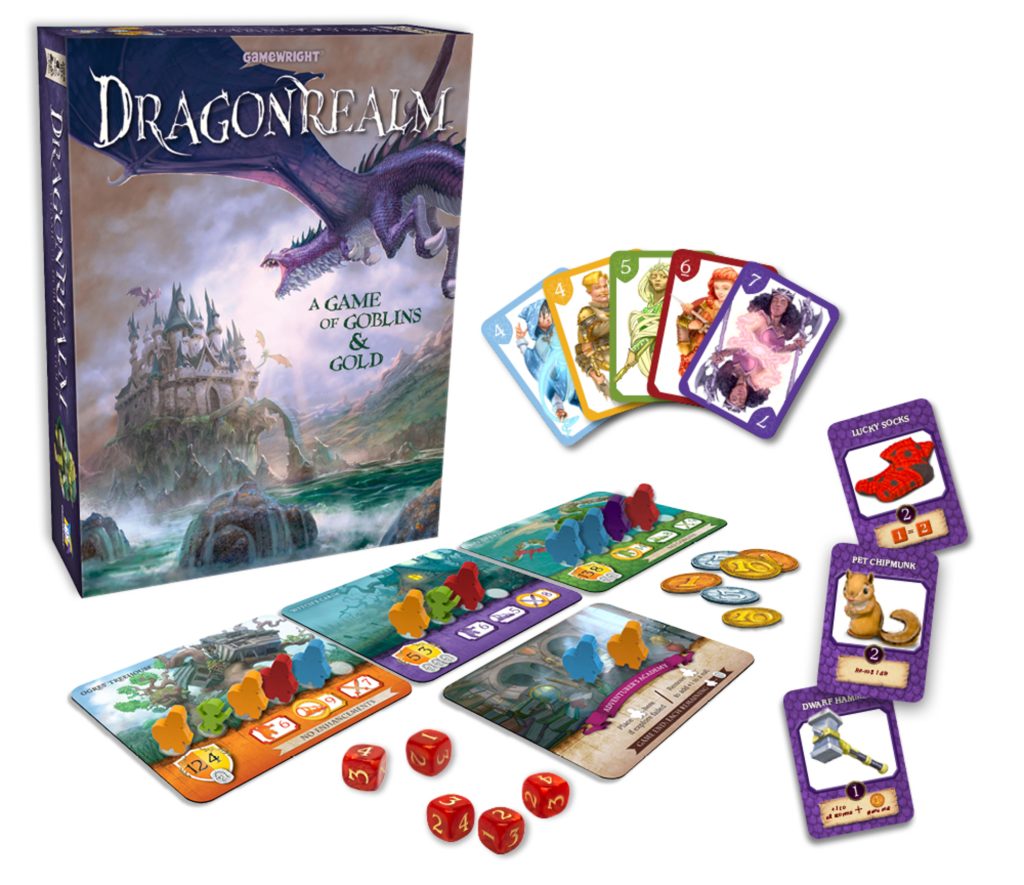 But that's not all! As we explore the Dragonrealms, we're sipping on Dragon's Milk Tales of Gold beer, adding an extra layer of enjoyment to our gaming experience. (at least for Michael…) If you're a married/relationship-enabled tabletop gamer couple looking for exciting games to enjoy together, along with some delightful wine or beer, this episode is tailor-made for you. Tune in for the perfect blend of gaming and relaxation.
This week's Kickstarter finds! Suzanne has found Dark Tomb: Bloodthorn Island a dungeon crawler game that fits in your pocket, and it's got a ship!
Michael has found the game of Flock Together, a city building survival game where you work with your fellow feathered friends to save all chickenkind!